The purpose of this post is to share my personal experience with egg freezing. All content written here, including text, images, audio, or other formats, was created for informational purposes only. It is not a substitute for professional medical advice, diagnosis, or treatment. Always seek the advice of your physician or other qualified health providers with any questions you may have regarding your condition.

I own the full copyright to this article. I do NOT agree to any distribution to any media/blogs/ news agencies without my consent. You may not copy, reproduce, republish, download, post, broadcast, transmit, make available to any publications, or otherwise any use of the content below in any way. Any use of this content requires my prior written permission and consent.
I hesitated for a long time before I wrote/posted this as I wanted to keep this personal decision private and not invite unnecessary attention. It took a lot of courage and deliberation but I forged ahead mainly because 1) too many women are asking me about it & 2) I reflected back on my journey and choices and I am glad I did it.
To make this as easy to understand as possible, I have tried to write in simple English, minimising the use of medical jargon.  I'm 100% unqualified; hence, I included relevant information from other websites for reference.
This is a lengthy post and includes various aspects of my egg freezing journey and my research. Feel free to skip to the parts that interest you!
If you are interested in knowing more about the egg freezing process, do not hesitate to contact Zora Health.
Article Outline
Why am I finally sharing about my egg-freezing journey?
– Reasons it took me 2 years
– Revival of the debate on the ban on social egg freezing in Singapore
– Risks associated with egg freezing
Background on egg freezing in Singapore
– What is egg freezing?
– Why freeze your eggs?
– Egg freezing is illegal in Singapore & exceptions
Basic facts & figures about egg freezing
– Egg count, egg quality and fertility & age
– Fertility statistics by age: Monthly chance of natural pregnancy
– Fertility statistics by age: Egg count by age
– Fertility goes into a sharper decline around age 35 – over 10 years before menopause
– How many eggs should I store to achieve a pregnancy?
My personal thoughts & egg freezing experience 
– Why and how did I end up freezing my eggs?
– What is involved in egg freezing?
Frequently asked questions
– Where, costs, at what age & how many eggs
Experience
– Consultation, Initial Phase, injection Phase & Harvesting & Storing
– Videos of the self-injection process
– Safety of the procedures
– Food & drink restrictions
What happens when you want to get pregnant?
Final Words

Interesting information & questions you may have
Should you freeze eggs or embryos?
Where are the eggs kept?
Are eggs harder to freeze than sperms or embryos?
How big is the egg freezing (assisted reproduction) market? 
Regional insights on the egg freezing market
Understanding why the Singapore Government ban egg freezing & are reviewing the ban
A reader's advice & tips on egg freezing
Reasons why I decided to write this after 2 years:
Too many women have been asking me for my thoughts and experience
As of today, I have spoken to at least 80+ women on the topic and more than half are strangers.  I received more than 200 messages in my inbox when I posted about it on my Instagram.
Other than the fact that I can't reply to all queries sincerely and in detail due to time constraints; I firmly believe that it's good for women to start thinking early if egg freezing is something they want to pursue and proper research is necessary.
From The Guardian: Over the years, egg freezing has ballooned in popularity: in 2017, 10,936 women froze their eggs – or 23 times as many did in 2009, according to data collected by Sart. Silicon Valley companies like Facebook and Google now offer egg freezing as an employee benefit.
Importance of knowledge and research
As I grow older, I realise how important it is for (younger) women to consider this for practicality and planning purposes. Just like we are encouraged to buy insurance and save money as young as possible, we should consider fertility preservation as early as possible. It is a biological conundrum that one can't reverse or contend with. To me, this is something I had to face realistically and pragmatically. 
This begs the question – If research reflects that women consistently marry later, why is egg freezing not openly discussed as a solution for assisted reproduction?

Revival of the debate on the ban of social egg freezing in Singapore
The topic of the ban of social egg freezing in Singapore is suddenly revived with fervour due to an SCMP article titled "Singapore's egg-freezing ban forces women to head abroad for fertility treatment" on 4th June 2021. It later appeared on Yahoo News.
Many women (and some men) are offended after reading the article, and understandably so. Why are they so offended? Two reasons:
1. The longstanding ban on egg freezing by the Ministry of Social and Family Development
2.  "Profoundly selfish act" – a comment by the National Council of Churches of Singapore ("NCSS") about egg freezing
Read more about the ban on social egg freezing in Singapore.
Why I did NOT want to write this: 
I am not a subject matter expert & I didn't do any extensive research prior. Literally went on a whim… didn't even do ANY research. (What was I thinking???)
I wanted my privacy & my mom didn't want me to write this as she "didn't want me to be reminded of the immense pain".
Legality
A friend warned me about the legality issue, and I might get into trouble. I hope that I won't and that I will NOT in any way implicate my doctor/clinic. Despite fearing blowback, I am taking a chance here to write a fairly extensive personal piece to help others make an informed decision. Everything written here is my personal opinion, and I don't claim to be a medical doctor, and none of this should be taken as professional advice.
Also, I am not here to debate if egg freezing should be legal or not, or the morality of it. I am only here to share some facts, my personal thoughts and experience. I understand that many risks are involved and I am not disputing that. This Channel NewsAsia article provides a balanced view of egg freezing.
Before I start, I will highlight the risks of egg freezing, coupled with quotes from the article above.
What are the risks involved?
Some of these risks involve overstimulation of the ovaries, infection, and even bleeding. Women also need to know that age-related complications will still be a cause for concern for. The older you get, the more delicate your body becomes. It might be harder to complete the pregnancy term than those who got pregnant at an early age. Other ailments like hypertension and even the onset of diabetes can cause complications.
"There's the risk of losing the eggs through the process of thawing. You may not get a suitable, viable embryo for implantation. You have to undergo the procedure of IVF, which isn't an efficient system per se."

"There's a credible study done last year that shows that fewer than 10 per cent of women use their eggs after freezing them."
"You might fail to get pregnant. And after you get pregnant, it might not result in a live birth. So, very much like natural pregnancy … in the first trimester, there's a risk of miscarriage. And this increases for older women."
BACKGROUND ON EGG FREEZING IN SINGAPORE
From The New Savvy: Technically referred to as elective oocyte freezing (EOF), this is a go-to option for some women—primarily those who choose to start a family later in life. Freezing their eggs and keeping it safely tucked away in a clinic in the hope of a guaranteeing that they can have babies at an older age.
There are several reasons why egg freezing is becoming more and more popular in Singapore. One obvious reason is the fact, as reported by the Department of Statistics Singapore, there is an increase in the number of people who chose to marry late in life over the past ten years.
This may not seem to be that big of a deal but when you start to consider other factors such as childbirth, this decision has broader impacts. Statistics have for years pointed to a decline in total live births in Singapore since 2014, picking up ever so slightly in 2016. Prof. Jean Yeung, Director of the Centre for Family and Population Research for the National University of Singapore noted that birth rates have been hit as women marry later.
Egg freezing is illegal in Singapore
Despite the benefits of egg freezing, it remains illegal in Singapore. Of course, there are exceptions. A few of what are referred to as Licensed Assisted Reproduction (AR) Centres in Singapore are allowed to perform elective oocyte freezing on women.
Egg freezing is only legal when a woman's fertility is jeopardised by medical treatment or procedures, including radiotherapy and chemotherapy. As ovarian cancer is one of the top ten cancers affecting Singaporean women, the government tolerates egg freezing as an option for those in such predicaments to bear kids. Although the procedure carries risks, it is still an option for some women.
Neighbouring countries report an increase of Singaporean women freezing their eggs

As the practice of egg freezing is prohibited in Singapore, Asia One reports that Singaporeans are flocking to other countries, including Malaysia, Thailand, Australia, and even the United States to freeze eggs. These are some of the most common destinations that have seen an increase in their medical tourism.
Five years ago, Dr Helena Lim of the KL Fertility Centre in Kuala Lumpur never had a Singaporean client. Presently, they are averaging two Singaporeans looking at social egg-freezing services. The costs involved would be a minimum of S$5,000 for the process and over S$300 for storage every year.
According to Channel NewsAsia, "Sunfert, located in Kuala Lumpur's affluent suburb Bangsar, said it receives an average of one Singaporean woman each month wanting to freeze her eggs. The clinic charges around RM20,000 to RM25,000 (S$6,600 to S$8,300) for the procedure, which includes fertility medications, clinic visits, and egg retrieval itself. However, this doesn't cover the storage fee, future thawing or fertilization when the woman is ready to use her egg.'
Some women choose to go to Australia. Costs could set them back an astounding S$11,300 for the process and a yearly storage fee. Despite the high cost, Singaporeans are still going to Australia to freeze their eggs.
BASIC FACTS & FIGURES ON EGG FREEZING
Extend Fertility provides helpful evidence-based resources presented in a clear and concise manner with great visuals. Below are some excerpts from their website. 
Basically, there are 3 important considerations when we look at women's reproductive abilities:
Egg Count
Women are born with ~1 million eggs, but that is all the eggs they will ever have. This reserve declines as women age.
More on egg counts.
Eggs Quality
Eggs are either genetically normal or abnormal. Over time, the percentage of abnormal eggs increases.
More on egg quality.
Fertility & Age
Diminishing egg count and quality decreases your fertility as you age-accelerating around age 35.
More on fertility and age.
Fertility statistics by age: Monthly chance of natural pregnancy 
As a woman ages, her chance of natural pregnancy drops from around 25% at age 25 to less than 5% at age 40.
It's a common misconception that we have a 100% chance of pregnancy each time we ovulate (i.e., each month). Because a certain percentage of our eggs are abnormal at any age, and because fertilisation must happen within a narrow window after ovulation occurs, even a young, healthy woman trying to get pregnant only has about a 25% chance each month.
However, we get 12 or so cycles a year—so a healthy woman in her 20s will have a very good chance of getting pregnant in any given year if she's trying. This is why doctors tell women under 35 to "try for a year before seeking fertility help."
Fertility statistics by age: Egg count over time
"A woman is born with all the eggs she'll ever have, which at birth, is typically around 1 million. By puberty, she usually has half that—and each month after puberty, she loses up to 1,000 eggs. Of those, only one egg is matured and ovulated each month.
Source: Wallace W, Kelsey T. Human Ovarian Reserve from Conception to the Menopause. PLoS ONE 2010; 5(1)."
Fertility goes into a sharper decline around age 35 – over 10 years before menopause
"Our "reproductive life" begins when we get our first period, usually around age 12 or so, and lasts until our last menstrual period some four decades later (that's menopause). But because egg count and egg quality decline as we age, we don't remain fertile for the entirety of this timespan."
No, our fertility do *not* drop off a cliff at age 35; fertility declines throughout our adult lives. However, the decline has a snowball effect—as we age, not only does our fertility decline, but the rate at which it declines actually increases. In short, the downward slope of fertility and age gets steeper in our mid-30s.
How many eggs should I store to achieve a pregnancy?
From USC Fertility: Based on preliminary data from our study and others, egg thaw rates of 75% and fertilization rates of 75% are anticipated in women up to 38 years of age. Thus, if 10 eggs are frozen, 7 will survive the thaw, and 5 to 6 will fertilize and become embryos.
Usually, 3-4 embryos are transferred in women up to 38 years of age. We, therefore, recommend that 10 eggs be stored for each pregnancy attempt. Most women 38 years of age and under can expect to harvest 10-20 eggs per cycle.
From The Guardian: A 2016 study of 1,171 IVF cycles using frozen eggs found that for a woman who froze five eggs at age 35 or younger, the chance of live birth was 15%. The chance increased to 61% for women who froze 10 eggs and 85% for women who froze 15 or more eggs.
MY PERSONAL THOUGHTS

I'd like to start with my personal circumstance to give you a holistic view. Unlike most girls, I was adamant not to get married before 32. My parents married at 19 and had me at 20. I witnessed how they struggled their whole lives for us, and have never really "lived". They hardly get to travel, work to the bone and have no chance to enjoy all the hedonistic pleasure life has to offer. I was still partying hard at 34!
Although I am certainly not in the position to judge on what's a life well-lived, looking at them made me decide that I wanted to marry late, if ever. As for my sentiment towards children, it has been an interesting journey and discovery. Since young, I never wanted to have kids. It was a definite no. I grew up with my brother and cousins (hello) and witnessed first-hand how difficult it was to take care of children.
In addition, after I started The New Savvy, my whole life became a big question mark. As an entrepreneur, I am inundated with questions pinning on survival. What if we can't keep the lights on? What if this, or that….? I always wryly half-joked with my friends, "I can't even take care of myself, how can I have children?"
I think everyone's view about having children and being a mother is different. Mine was always to give my kids all the best opportunities they'd want that I couldn't have. Since I had a rough childhood, I was afraid of it and couldn't even imagine being a mother. I also never had the luck or chance to meet the right guy and… be married.

So, why and how did I end up freezing my eggs?
Again, this is one of the main reasons why I am so hesitant about writing this. The truth is I did it on a whim without extensive research. I believe in only recommending something when I am "sure" of something and am comfortable with safety measures available and efficacy. I can't highlight this point enough because this is such a personal and emotionally draining journey and don't want to be flippant about it.
So, before I share my personal experience on egg freezing in Singapore, here's a more scientific and factual description of the process.
What is involved in egg freezing?
From USC Fertility: "In order to retrieve eggs for freezing, a patient undergoes the same hormone-injection process as in-vitro fertilization (see IVF Cycle Details). The only difference is that following egg retrieval, they are frozen for a period of time before they are thawed, fertilized and transferred to the uterus as embryos.
It takes approximately 3 weeks to complete the egg freezing cycle and is consistent with the initial stages of the IVF process including:
1-2 weeks of birth control pills to temporarily turn off natural hormones (this step can be skipped if there is urgency, such as prior to cancer therapy).
9-10 days of hormone injections to stimulate the ovaries and ripen multiple eggs.
Once the eggs have adequately matured, they are removed with a needle placed through the vagina under ultrasound guidance. This procedure is done under intravenous sedation and is not painful. The eggs are then immediately frozen.
When the patient is ready to attempt pregnancy (this can be several years later) the eggs are thawed, injected with a single sperm to achieve fertilization, and transferred to the uterus as embryos."
MY PERSONAL EXPERIENCE
Background story: A close female friend, A, wanted to freeze her eggs and asked me to do it together with her. I was half-hearted and didn't feel the need to as I was about 33 then. As luck would have it, I had lunch with a guy friend B, who shared his story about his wife's egg freezing experience and it did not sound as bad as I imagined.
When I confirmed with my good friend A if she was ready and wanted to do it, she said yes. She asked me to do the necessary tests first as she had already gotten them done. 9 hours, 2 visits later, friend A decided not to do it and I was left with the decision to continue or not.
I decided to forge ahead, the primary reason being: I wanted INSURANCE. No matter how small the probability is, I wanted peace of mind. While I didn't think much of it then, I increasingly believe that I made the right choice. If you are thinking of freezing your egg, it is imperative that you consider your own situation, finances, health, relationships, plans for children and more. Be as honest and pragmatic with yourself as possible.
2 years later and 8 kgs heavier, here's my account and experience. I hope this helps those of you who are considering doing it.
Do speak to a Zora Health care advocate to get all your questions on egg freezing in Singapore answered. 
FREQUENTLY ASKED QUESTIONS ON EGG FREEZING
How much does the egg freezing cost? 
I don't have the exact figure but my estimate is S$10,000-12,000 for the whole treatment, with S$1,000-2,000 for miscellaneous (airfare, hotel, transport). Storage is $1,000/year.

Where did you freeze your egg?
I did the treatment, harvesting separately and storage in Malaysia.
When did you freeze your egg? How old were you?
2018, 34 (right after my 34th birthday!) – this is an important point as WHEN you do it matters a lot.
How many eggs did you retrieve and store?
16 retrieved, 12 stored (very related to the previous question!)
I'll break it down to a few parts: Consultation, Initial Phase, Injection, Harvesting & Storing Phase.
(I am sure there are scientific terms and names for these phases; read above! I described my account to the best of my abilities. It's been 2 years, and some memories might be hazy!)
I went to the clinic, told the doctor what I wanted and explained why. He was very understanding and asked me when my last period was. The wait to see the doctor was 5 hours but the consultation itself was only 15 minutes long. He told me to do the necessary tests: Blood, urine, ultrasound, etc. He also prescribed some pills to regulate my period and to time it exactly to the desired date. I took the medicine for 5 days, and then my period started.

Right after my period ended, I was prescribed with some hormone pills to take for 1-2 weeks. THIS WAS THE MOST TRAUMATISING FOR ME. Not the injections or harvesting part. In those 2 weeks, I was an emotional wreck. I felt sad and emotional all the frickin' time. I couldn't stop crying for no reason.
I tried finding out why, meditated, exercised, treated myself and checked all the #selfcare lists. I couldn't figure out what's wrong with me which made me even more upset. I genuinely thought I was depressed. I would even cry while I was jogging or enjoying a warm shower.
I felt like I was in a downward spiral and losing control. The fact that I couldn't fix it vexed me even more. It was only towards the end of the second week that I looked at the medicines and started wondering how come I still had so many pills left. It then dawned on me that I was eating hormonal pills that affected my mood adversely. I was extremely relieved.  
I also realised I took the wrong dosage; I only ate half of the prescribed dosage. I can't imagine how terrible I would have been if I had taken the full dosage!
The ONLY question I had for the doctor was: "What is the measure of success?" To me, there's no point of you telling me that you are storing 3, 8 eggs, or 16 eggs or 88 eggs. Those numbers don't mean anything unless it's put in context. How am I supposed to know if that's a good or bad result?
Alas, as with every medical and legal professional, they refuse to give me a direct reply. I mean, I can understand the fear of blowback and legal issues but seriously though, how can a woman make sense of a number without being put into context?
(But please read on below, I manage to get some tips!)

I can't remember exactly the number of days for the injections. But it was in 2 stages. I THINK there were 2 steps in the first stage and 3 steps for the second stage. I am pretty sure there were 2 different injections every day for one of the stages. Initially, it's scary to mix the medications and administer the jab yourself but you get used to it.
The needles are long and huge–pretty intimidating. I didn't have a partner or anyone to do it for me. Also, maybe I have more tummy fat, so it's really not that painful. The visual image of the needle and thought of pricking yourself is definitely scarier than the actual pain.
This process is to prompt your body to produce multiple eggs, instead of the single egg it usually produces each cycle. During the injection phase, the doctor asked me to choose a date for harvesting in Kuala Lumpur. It was an affiliate hospital. I chose a date and the nurses made the arrangement.
Emotionally, I stabilised and was just in a good mood knowing that I was okay and it was just the hormones. My doctor had dry humour and jokingly said, "In my decades of practice, I have seen single mothers with their families, women with their husbands. You are the first lady who ALWAYS comes here alone, all the time." I mock protested, asking him how does that make me feel better… but I concurred, #foreveralone! 😉
I managed to find some videos of me preparing for the injections, assembling the needles and injecting myself. Not sure why I took them, maybe for the memories. 🙂
(Be warned, these videos were for personal consumption, so they are of poor production quality and I am super casually dressed/ no makeup and look terrible!)
VIDEOS OF THE INJECTIONS PROCESS
The day before my surgery, I flew to KL alone at 3 pm and checked into a hotel near a shopping centre (for ease of meals). I checked out at 6 am the next morning and cabbed to the hospital. My reporting time was 7 am. I did the basic registration etc as per normal surgery and waited. Waited, and waited and was finally called in at 1130 am.
Went to the operating theatre which honestly looks more like a consultation room. At this point, I did wonder if I had made the right choice by choosing KL. No offence to Malaysians or the hospital but safety is critical.
Let's be honest, Malaysia's standard of healthcare is not equivalent to Singapore's. While it's my fault for not even checking or researching, I did feel a slight tinge of fear about how safe and qualified the hospital personnel are. In addition to their skills and qualifications, how about the safety of the equipment used? Again, I don't mean any offence, but I am used to the standards of Singapore hospitals.
But therein lies the issue too, no? If egg freezing is legal in Singapore, then women won't need to travel overseas to harvest and store their eggs.
I was sedated and was unconscious while counting to 10. About 1.5 hours later, I woke up in my waiting room in discomfort, slightly uncomfortable but nothing excruciating. I am bleeding in some spots and the nurse came with some hot Milo. I asked her how the surgery went.
She told me that they took out 16 eggs and only managed to store 12 good ones.
Again, I asked her what does that mean? Is that a good or bad result? I can't be sure about the accuracy of the information she provided but here are 3 salient points she told me:
"For women below 35, 12 eggs will equate to 1 child. 2 at most. 3 if you are very lucky.
For women above 35, to be safe, you need 30 eggs for 1 child.
The younger the age of the woman doing egg freezing, the better the quality of the eggs. Hence, you should always do it as young as possible."

She gave me some other advice on post-surgery which I didn't really heed. About 2 hours after the surgery, I asked her if I could leave. I took off all the bandages, cleaned myself up, changed and did the arrangements for the storage and payments. I headed straight for the airport and took the 6 pm flight back to Singapore that very day. The next day, I had a full day of photoshoot and was gritting myself through the discomfort.  
I think a part of me wanted to avoid dealing with the emotions involved and wanted to busy myself and shut out any thoughts or feelings. After all, it's been a huge burden both physically, mentally and psychologically for me.
The nurse asked if I will consider another round, just to be safe. My reply? "No. I can handle the injections and surgery… they were easy. But the emotional havoc and crying? I can't manage that. To go through it again would be pure hell."
I can't really remember any side effects after the surgery. It's mostly the usual PMS symptoms – bloating, irritability, tenderness, etc. The 2 things I did notice though – I put on a lot of weight quickly and was unable to lose them. I think I put on 6 kg in the 3 weeks. It can be attributed to ageing and an unhealthy lifestyle, but I actually went for a 3-weeks intensive sports bootcamp 3 weeks after I did the surgery.
I noticed that the way my body piles on the weight shifted to different areas. My arms used to be slim, no matter how my weight fluctuates. After the surgery, I realised that my arms get much bigger as I put on the weight.
I also realised that it's extremely hard for me to lose weight after the surgery. In the past, I can rely on my usual methods of eating less, exercising and I'll drop the pounds quickly. Now, I can't. It's a small thing but it's still something you should be mindful of.
Food & Drink Restrictions
I don't remember in detail what the restrictions are and it's best to consult a professional or medical doctor. I know that alcohol was strongly discouraged. I was a raging alcoholic then, so I cheated and had 1 drink in 2 different days.
If I could redo it, I would have weaned myself off alcohol and lead a healthier life. My lifestyle then was terrible, and I always wondered if the results would have been better if I had followed the requirements to a tee.
WHAT HAPPENS NEXT?
So, what happens when you are finally ready for children? According to Mayo Clinic:
"When you want to use your frozen eggs, they'll be thawed, fertilized with sperm in a lab, and implanted in your or a gestational carrier's uterus.
Your health care team might recommend using a fertilization technique called intracytoplasmic sperm injection (ICSI). In ICSI, a single healthy sperm is injected directly into each mature egg.
The chances of becoming pregnant after implantation are roughly 30 to 60 per cent, depending on your age at the time of egg freezing. The older you are at the time of egg freezing, the lower the likelihood that you'll have a live birth in the future."
FINAL WORDS
I believe I have attempted to create a fair and reasonable resource and to highlight the various aspects when considering egg freezing. I spent at least 30 hours researching, collating information from various sites, finding the old photos and information and writing this article to give you a better understanding.
I am not one to give advice but if you're thinking of egg freezing, I humbly suggest that you start planning for it early. The earlier you do, the better it is.
I'm not a doctor or a scientist. There is a lot of research on the efficacy of egg freezing. Is this a 100% guaranteed insurance policy? Probably not. I am not sure that you'll definitely have kids when you freeze your eggs, I honestly have no idea how much of a guarantee it is. But I believe that technology and science are advancing.
Whatever your situation is, thank you for reading this. I wish you luck and love. ❤️
INTERESTING INFORMATION & QUESTIONS YOU MAY HAVE
I did a lot of research for this article and compiled some questions you may have, properly crediting where the answers are from. 🙂
Moral & Ethical acceptability of fertility preservation for non-medical reasons?From Singapore's Ban on Social Egg Freezing
1. Modern working women's dilemma
2. Egg freezing/ovarian or oocyte preservation as an insurance
3. Genetic relatedness to child
4. Medical risks of late pregnancy for mother and child
5. Primum non nocere ("First do no harm")
6. Technical considerations
7. Oocyte preservation as an alternative to less-morally desirable options
8. Gender equality in reproduction
Read more for the moral and ethical reasons for & against social egg freezing in Singapore.
Frozen eggs are kept in storage tanks filled with liquid nitrogen called Dewars. These tanks are stored in assisted reproduction centres. Some centres have sophisticated temperature monitoring systems that will send messages to the staff mobile phones if a rise in temperature is detected, enabling them to assess the situation and move the eggs to another tank if there is a problem.
First, some 101: eggs are unfertilized, and embryos are eggs that have been fertilized with sperm. Freezing your eggs offers more options — you don't have to know who's going to fertilize those eggs and you can take some time to figure that out. Embryo freezing is useful if you have a cis male partner or a donor and want to get pregnant with that person via IVF.
It's possible that you will end up with more embryos than you might want to use, and find yourself confronted with what to do with them: Discard? Donate? Keep them frozen? What happens to those embryos if you end your relationship with the person whose sperm was used?
The same issues — how many will survive freezing, how many results in a successful pregnancy —apply, whether you're dealing with embryos or eggs, so ultimately, the answer as to what to do is between you, a partner (if you have one), and a doctor.
"Eggs are the largest cells in the human body, and largely made of water. When being frozen with the old slow freezing method, water forms ice crystals which can damage the egg. The vitrification process starts off with dehydrating the egg, to remove as much water as possible before ultra-rapid freezing.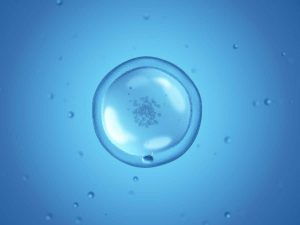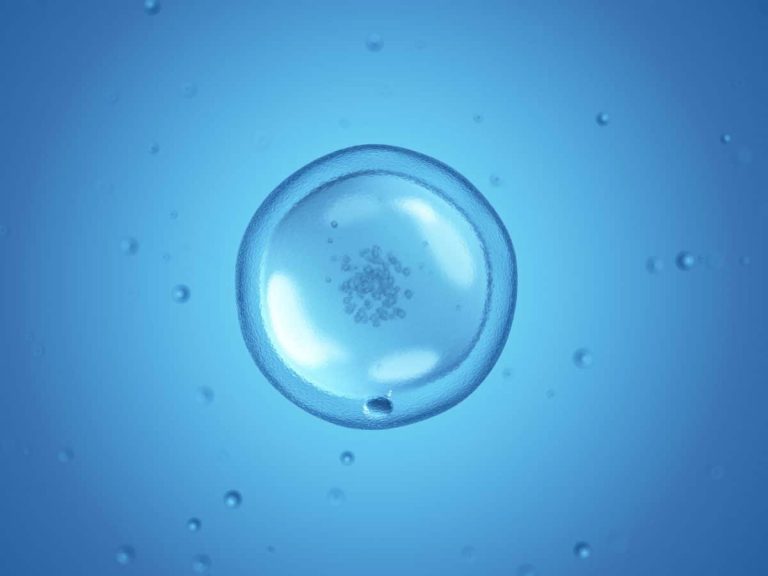 Sperm are about 10,000 times smaller than eggs, with much less water in each cell. Therefore they are less susceptible to damage from ice crystal formation. Embryos are usually frozen when there are a few hundred cells.
Therefore the chances of surviving the freezing process are better, as even if a few cells are damaged during the process, the other cells will survive, and resume cell division and multiplication once warmed up."
"The global assisted reproductive technology market size was estimated to be around USD 21 billion in 2017 and is anticipated to grow at a CAGR of 10% over the forecast period. Contributing factors to the growth are the increasing number of infertility cases due to obesity, growing stress, and pollution, increasing number of smokers, fertility threatening treatments such as chemotherapy, and favourable regulatory framework. The removal of tag "experimental" from egg freezing by the American Society for Reproductive Medicine (ASRM) is also projected to accelerate the growth of the market."
Regional Insights

Europe dominated the market in 2017 due to a rise in infertility rate, rising awareness among people for fertility treatment, technological advancements, and government initiatives. In June 2014, CDC developed a national public health action plan for detection, improved efficacy of safe treatment, and prevention of infertility.
The Barcelona summit suggested the establishment of an expert group to solve demographic issues, increase the childcare facilities, and acceptance of parent IVF procedure for clinical trials. Spain and Italy are other countries with a wide acceptance of assisted reproductive technology procedures. As per update of 2017, a lesbian couple and single women in France are expected to have access to the ART in the coming years.
North America is also expected to witness growth in the coming years. This is due to people's awareness about various fertility options, government support for the in-vitro fertilization, and various technological and procedure up-gradation. For instance, in August 2015 Ovascience's treatment named AUGMENT has been reported to have rejuvenated women's aging egg cells and provided benefits to eggs with poor quality. In February 2015, the scientist of U.S. who invented the three-parent IVF procedure requested the Food and Drug Administration (FDA) to grant permission for its clinical trials as age-related infertility.
Asia Pacific is expected to be the fastest-growing market in the coming years. The drivers for Asia Pacific region are late family planning and comparatively lower treatment cost. Asia Pacific Initiative on Reproduction (ASPIRE), held on 4th April 2014, was to provide guidance to the healthcare professionals on how to assist the patients on various infertility treatments and to increase the quality of patient care.
Technological advancements is expected to drive the Australia ART/ fertility market over the forecast period. In March 2018, it was reported that a smart TV app is used by the Monash IVF to consult fertility patients in China after the clinic entered into an agreement with AC International Medical Tourism (Melbourne), which targets the Chinese market. Monash IVF, a fertility clinic in Melbourne, entered into a partnership with platform BabySmart, which enables the Chinese patients to have face to face consultation with the clinicians in Australia."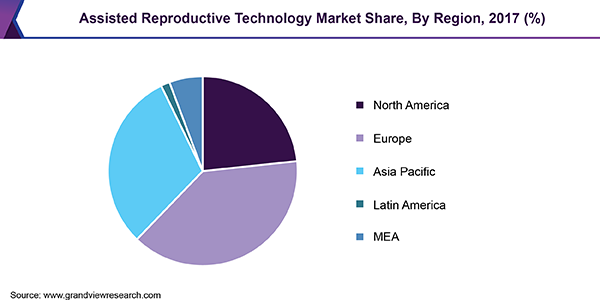 |
Understanding why the Singapore Government ban egg freezing & are reviewing the ban

The purpose of this post is to share my personal experience with egg freezing. All content written here including text, images, audio, or other formats were created for informational purposes only. It is not intended to be a substitute for professional medical advice, diagnosis, or treatment. Always seek the advice of your physician or other qualified health providers with any questions you may have regarding your condition.
I own the full copyright to this article. I do NOT agree to any distribution to any media/blogs/ news agencies without my consent. You may not copy, reproduce, republish, download, post, broadcast, transmit, make available to any publications, or otherwise any use of the content below in any way. Any use of this content requires my prior written permission and consent.
—
A reader, Angelica, commented below on some advice for egg freezing, which I thought was quite interesting. I am posting it (only editing it linguistically) for your consideration but take no credit or responsibility for it. I am not sure of its accuracy but it's good to consider more viewpoints. Please read with your own discretion.
"Here are some advice and tips for single Singaporean ladies considering egg freezing overseas:
(1) Don't believe claims of high IVF success rates of 40% to 50% with frozen (vitrified) eggs.
Many foreign fertility clinics will tell you that such high success rates are published in reputable medical journals, and are achieved using the latest vitrification technology that avoids ice crystallization damage. What they don't tell you is that such high IVF success rates are in fact based on frozen donor eggs from young healthy women (20 to 25 years of age, with low BMI and high ovarian reserves i.e. AMH levels and antral follicle counts). Egg donors are carefully selected to be the most fertile women in their age group cohorts. For example in the USA, only 5% of applicants are accepted to be egg donors.
This is not reflective of older career woman freezing their eggs, who are typically aged between their mid-30's to early-40's, with variable BMI and much lower ovarian reserves. Hence, good results on egg freezing published in reputable medical journals are highly-skewed, because most of these studies compared fresh versus frozen (vitrified) eggs from carefully-selected, young, healthy and highly-fertile egg donors.
Beware that the IVF success rates with frozen eggs drop exponentially with increasing age, due to the rising incidence of chromosomal abnormalities in the frozen eggs. As such, the IVF success rates with frozen eggs from older women are very much lower than that advertised by foreign fertility clinics, as reported by the news media:
Woman who froze 11 eggs found that none of these could produce a baby:
https://nationalpost.com/news/world/i-was-sad-i-was-angry-i-was-ashamed-inside-the-struggle-to-conceive-with-frozen-eggs
https://www.insider.com/egg-freezing-failure-risks-2017-3
https://www.goodmorningamerica.com/wellness/story/freezing-eggs-work-women-65125606
Woman who froze 21 eggs found that only 1 could produce a baby:
https://www.technologyreview.com/2019/08/14/133377/mothers-journey-egg-freezing-parenthood/
(2) Be prepared to undergo multiple egg freezing cycles to obtain a sufficient number of frozen eggs to have a reasonable chance of future pregnancy, particularly if you are an older woman with low ovarian reserves. Even that is no guarantee of having a child in the future.
https://www.centerforhumanreprod.com/services/fertility-preservation/egg-freezing/how-many-eggs-to-freeze/
(3) Choose to do egg freezing in a country where there are strict regulation and good quality-control of fertility clinics and IVF labs. It is not just about costs! This is crucial, given that there had been catastrophic failures in the low-temperature storage of frozen eggs.
It is often the case that developed countries have stricter regulation and better quality control of IVF clinics, as compared to developing countries. For example, compare Australia versus Malaysia or Thailand. In Australia, IVF labs are regularly inspected and audited by the Fertility Society of Australia (FSA) and the Reproductive Technology Accreditation Committee (RTAC) of Australia. Are IVF labs in Malaysia and Thailand subjected to similar mandatory inspections and audits?
The fact that you can read the news about frozen egg storage failures in the USA confirm that American fertility clinics and IVF labs are subject to strict regulatory oversight and good quality control. Hence, they quickly acknowledged their failures publicly, despite knowing that they will likely be sued for millions of dollars.
Can such transparency and honesty be expected of private fertility clinics and IVF labs in developing countries, where government regulation and oversight are less strict?
https://www.nbcnews.com/health/womens-health/egg-freezing-industry-reeling-after-two-major-malfunctions-n856016
(4) Check your ovarian reserves and health of your ovaries before doing egg freezing overseas.
Ovarian reserves are determined by measuring your blood serum levels of AMH (Anti-Mullerian Hormone) and FSH (Follicular Stimulating Hormone), as well as antral follicle count via ultrasound. If you are diagnosed with low ovarian reserves, you will likely require more egg freezing cycles to obtain an adequate number of frozen eggs for a reasonable chance of future pregnancy (See above table). This means spending more time and money.
Polycystic Ovary Syndrome (PCOS) occurs in about 10% of women of reproductive age and is a major cause of infertility. Although a higher number of eggs are typically recovered from PCOS versus normal patients during IVF, the eggs are often less mature and poorer in quality, which may compromise the success of egg freezing. Moreover, PCOS patients are more prone to ovarian hyperstimulation syndrome (OHSS), which increases the risk of cancellation of egg freezing cycles, leading to wastage of your hard-earned money.
(5) Check the health status of your womb (uterus) before doing egg freezing, particularly the presence of uterine fibroids, which most commonly develop in women between 30 and 40 years of age.
Uterine fibroids have been reported to lower the chances of pregnancy in older women doing IVF with their frozen eggs. Hence, it is not just the number and quality of your frozen eggs, nor is it just about your age at which you freeze your eggs. The health condition of your womb at the time that you are using your frozen eggs also matters a great deal. This is one point that has largely been overlooked in social egg freezing. Perhaps, it is best to ask your doctor to check your womb for uterine fibroids before freezing your eggs.
https://www.eggsurance.com/fibroids-derailed-egg-freezing-journey/
(6) Undergo counselling by a certified fertility counsellor to be aware of all the potential risks and limitations of egg freezing.
This will enable you to make an informed decision on whether or not to proceed freezing your eggs. In developed countries such as Australia, it is mandatory for patients to undergo counselling by a certified fertility counsellor, before doing the egg freezing procedure (The Assisted Reproductive Treatment Act, 2008). By contrast, in Malaysia and Thailand, there is no such mandatory requirement, and only the fertility doctor provides all the advice, which may be biased because the IVF clinic itself wants to promote egg freezing.
Perhaps, it may be a good idea to consult a local fertility counsellor in Singapore about egg freezing, before travelling overseas to do the procedure."